Logging On to the Chat Rooms
---
How to Log On:
Our secure, StepChat.com chat rooms are browser friendly. You don't have to have any special software, plug-ins or add-ons and they are compatible with all browsers, platforms, and mobile devices.
It is easy to log on to our chat rooms. Just go to the home page and click on "Log on to Chat Now" link. When the page loads, you should see this log-on window: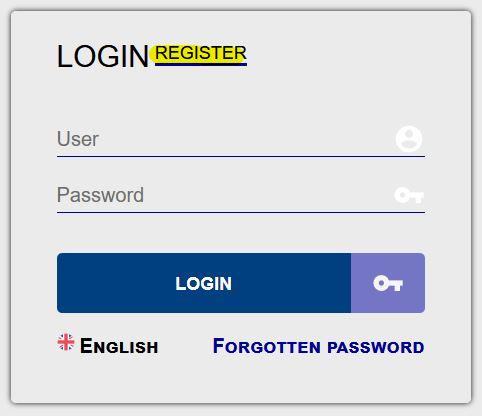 Above is a screenshot, the working form is here.
If you have not yet registered your username, click on the word "Register" (as shown highlighted in yellow in the image above) before you fill out the form. The Register link takes you to another first-time form.
Once you click on the "Register" link, you will see this window: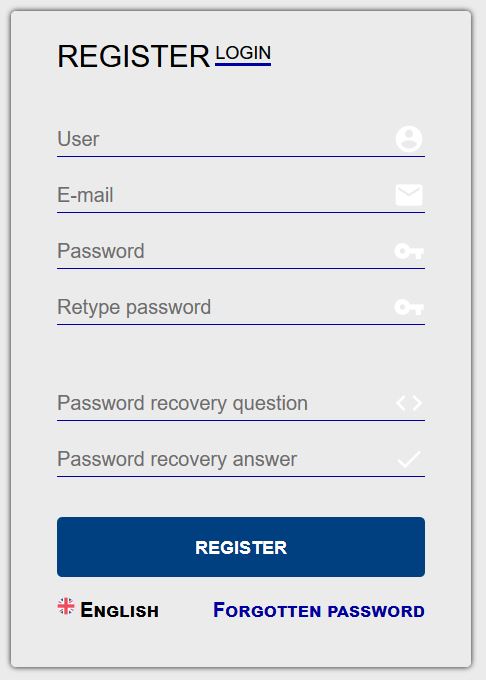 Above is a screenshot, the working form is here.
Choose a username, pick a password that you can remember, then type in your email address, and give yourself a password that you can remember. Note: most common names have already been registered by other members. Please add numbers to your username to make sure it's unique.
Set up a security question and answer just in case you do forget your password.
Click the Register button at the bottom of the form and you will be taken back to the login window. Type your password again and click the Login button.
Navigate to Meeting Rooms

Click on the Room You Wish to Enter
After you click "LOGIN" you will see a page that links to all of our chat rooms. Just click on the room that you want to enter. You can also check the current meeting calendar on this page to make sure a meeting is scheduled.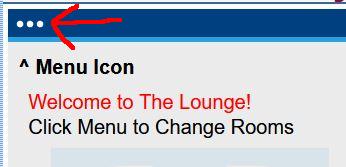 Red Arrow Points to Menu Icon
When you are logged on to a chat room, you can move to another room at any time. Click on the Menu icon in the top left of the chat room (see above) and you will see our list of meeting rooms. Just click on the room you want to enter and you will enter it immediately.
That's it. You can always retrieve your password by clicking on the "Forget Password" link on the login page.
If you have any problems logging in, contact us. Please include any error messages you receive when trying to log on and/or describe in detail exactly what happens when you try to log on.
You may also find a solution to your problem on your Frequently Asked Questions page.